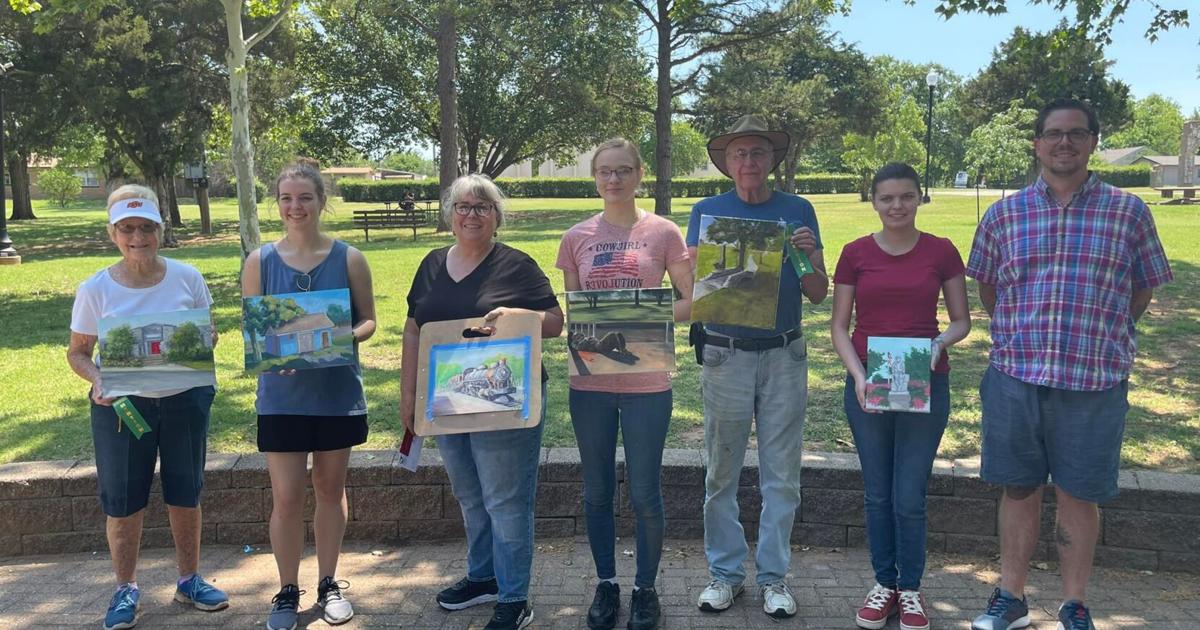 CTAC Announces Paint in the Park Winners | Community
The Chisholm Trail Arts Council (CTAC) hosted their sixth annual Paint in the Park on May 14, where they gave away $350 in prizes.
CCAT hosted 16 artists who grabbed their canvas and brushes and set off to choose a marked spot in the community.
CCAT General Manager Darcy Reeves said, "The day couldn't have been more beautiful and enjoyable.
According to Reeves, there were a variety of ages, as well as experience levels who entered the painting contest and checked into Fuqua Park.
"They marked their blank canvases and reminders of the times to return to the gazebo for the official judging," she said. "Then they set off to find their preferred location to settle in and get ready."
This year, locations included Fuqua Park, to the east; Fuqua Park, to the west, near the city pool; and memorial park.
At 9 a.m. the artists began their outdoor paintings.
"Plein air is a French phrase meaning 'outdoors' and describes the process of painting a landscape outdoors, essentially a style of painting created outdoors in natural light," Reeves said. "The artists had two and a half hours to paint everything in sight."
Judging began at 11:45 a.m. at the gazebo. The judges made their rounds, visiting each painting.
"This year's judge was Cameron University Assistant Professor Jack Crouch," she said. "Crouch, who has worked in Cameron's art department for a year, awarded three spots and three honorable mentions."
Reeves said Crouch explained how "every piece caught his eye and helped him decide the winners."
The first, second and third prizes and honorable mentions were awarded to:
• First place: Alyssa Cox, $200;
• Second place: Lou Baggett, $100;
• Third place: Alayna Hill, $50;
• Honorable mentions: Janet Loveless, Clay Cole and Kaylee Simmons.
The prize money was funded by a grant from the Inasmuch Foundation.