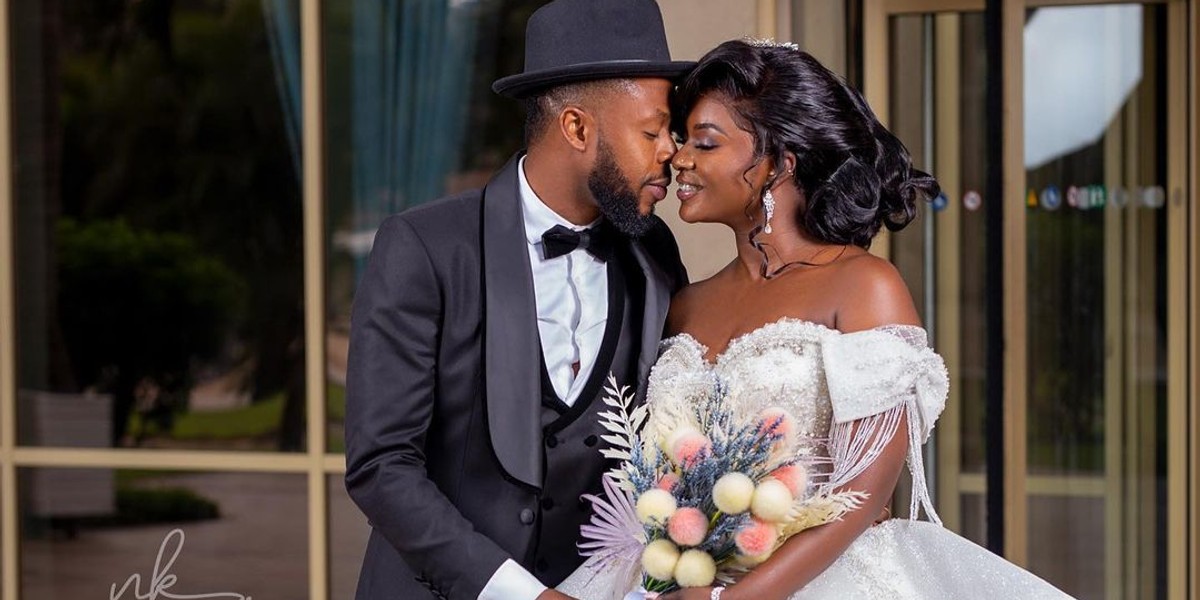 Kalybos and Ahuofe grab social media attention with 'wedding' photos
In some of the photos and videos posted to their Instagram pages, Ahuofe Patri was wearing a Cinderella fairytale dress. Her wrapped curly hair and crisp, expensive makeup made her look stunning.
Kalybos, on the other hand, looked dapper in her expensive designer costume. the two, were seen fondling each other and showing affection in some way.
Following the posts, some people on social media congratulated them and asked when the ceremony took place.
Check out the photos and video below:
Kalybos and Ahuofe Patri
Ghana pulse
Kalybos and Ahuofe Patri
Ghana pulse
Kalybos and Ahuofe Patri
Ghana pulse
Kalybos and Ahuofe Patri
Ghana pulse