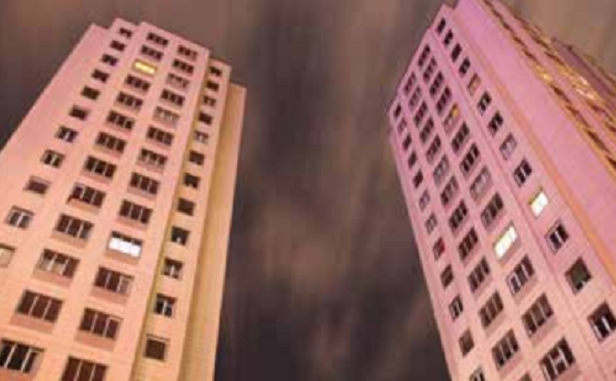 New survey paints a bright picture for the apartment industry
The latest quarterly apartment condition survey from the National Multifamily Housing Council confirms what has been clear for months: Rental markets are showing strong growth.
Ninety-two percent of more than 100 CEOs and other senior executives of apartment-related companies surveyed by NMHC in July said apartments with low vacancy rates and high rent increases were prevalent compared to 67 % in April.
The investigation also found that capital market conditions were also improving for the asset class. At 45%, nearly double the number of executives in July said it was the best time to borrow given interest rates and non-rate terms versus the 23% who thought this way three months earlier.
Apartment sales remained roughly the same, with 60% of executives saying the number of deals was up in both surveys.
The same trend held true for equity financing for the acquisition or development of apartments with 41% of apartment business executives saying in July it was more available than three months earlier versus 42% in April.
Without a doubt, the most significant development in the multi-family has been the huge growth in rents this year. Yardi Matrix, for example, recently reported that asking rents rose 6.3% in June year-on-year.
"This is the largest year-over-year national increase in the history of our data set," he said.
Rents were up 1.6% nationally in June on a month-over-month basis. For the third consecutive month, the 30 subways recorded positive month-over-month rental growth.
Rents rose $ 23 in June to $ 1,482, another record increase. Lifestyle rents are increasing at a faster rate than tenant rents out of necessity, something the industry has not seen since 2011 and another sign of a hot market, Yardi said.
Another important sign of health for the sector: the inhabitants who left urban markets during the pandemic are now returning in droves.
New York, Seattle (each 1.9%), Chicago and Washington, DC (each 1.7%) rebound. Recent graduates who moved in with their parents during the pandemic are starting to form their own households in urban cores.
A development that spoils this bright image are construction delays in ongoing projects.
Last month, the NMHC released a poll at its annual conference that showed a record 83% of multi-family developer respondents complained.
The top reasons cited for delays in start-ups were licensing, eligibility and professional services (70%); projects not being economically feasible at present (56%); and economic uncertainty (27%). The percentage of responses attributing delays to projects that were not economically feasible at the present time increased from 30% in the sixth round to 56% in this round.